THE EFFECTIVENESS OF LEARNING THROUGH SPORTS AND OUTDOOR ACTIVITIES for SEN STUDENTS
About the Schools
Maresal Mustafa Kemal Ortaokulu in Turkey
Our school was established in 1874 in Konya. There are 40 classrooms, science laboratory, informational technology laboratory,fine arts lab, English, Chess and Music rooms, 3 Art rooms,1 close sports field, and 1 big library. There are 134 teachers, 5 Management persons. Our school has championships and has lots of medals on fine arts, poem contests, sports tournaments. Educational quality is certificated by ISOO9001. Also there has been lots of national and international projects at school such as Democracy project bound to European Commission and Ministry of Education. We have 'White Flag' and 'Blue Flag' in those projects. It is situated in the city center in Konya. Konya. We use modern technologies while we are teaching. We have approximately 3000 mainstream students. Further we have 6 autistic classes with very skilled teachers. Also we have 6 religious education classes in our building and 1 class for the Syrian refugess to help them increase their adaptation through our culture. We support our students in sports and art. Our students come from different areas and from various social groups and therefore their motivation for learning is also different. Our IT teachers have extensive experience of designing and developing educational materials and using them through children. Our counsellors are very capable of solving problems. Also we some of the pupils' parents deal with ampute sports . And our physical education teachers are also capable of preparing the students to tournaments. We work with students with different socioeconomic levels. Our aim is to improve their confidence and abilities in the learning process. They will have the opportunity to express and have the power to come over the common- or sometimes unique- adolescent problems among their peer across Europe. Also we want to point out the common and contemporary adolescence problems and hard conditions among students around social, economical, familial, financial and also cultural point of views. Our aim is to create a wider and emphatical point of view firstly among adolescents then teachers and families. Also one of our goals is creating an individual, economical and social awareness among students through sharing experiences among their foreign peers. Keys persons; Mr. Tuncay Acar will manage the Project team. Mrs. Filiz Ekenler will organize,monitor and evaluate all the Project activities Mrs. Fatmanur Ayyürek –teacher of special education- will help during the integration activities. Mr. Rıfkı Ekenler –P.E teacher- will help during all kind of aoutsport activities
Foldaskoli is located in suburbs of Reykjavik, it was established in 1985 in the capital city of Iceland. It is a public school where all children in the neighborhood are accepted. Students are 503, There are 60 teachers, 40 other staff, two headmasters and 2 deputy managers who are experienced in school management. The students are between the ages of 6 and 15. Most of the students come from middle class families. Senior classes (grades 8-10) from two neighborhood schools have also been assigned to our school. In the school there is a special division for autistic students. There are also some students that have special needs. For the most difficult cases we have guidance counselors who supervise the students all through the school day and there are also counselors who work part time. In our school, a lot of work is done with the pupils' special needs. The division in Foldaskoli includes 9 students. They are 8-15 years old. This division is one of six for students with autism in the Reykjavik School District. These divisionare for students who have either difficulties in all three areas of autism: Language and communication, social interaction and compulsive behavior or difficulties in two of these areas + additional disorder f.ex. severe behavior problems or learning difficulties. There is a formal application procedure for students who want to apply for an admission. The program emphasis as much participation in the regular school environment as possible. All students requiring assistance receive small groups and / or work on individual or small groups. Educational programs at all levels, youngest / middle / adolescent level. Attempts are also being made to meet the needs of newcomers to embark on a new educational/language environment in small groups or individually. Attempts are made to meet each student on his terms, whether in class or in smaller groups. Attempts are made to include all the students in the classes as far as possible, with regard to single students as well as with all other students who require special education, whether due to educational problems, behavioral problems or because students are coming from abroad and need special assistance to enter the community. The motivation for our school to join the project is to try to improve our performance by seeing, and exchange experience and ideas with other schools in similar situation elsewhere. All the Special need teachers in the school and the counselors will take apart but the key persons in the project are: 1. Arndis Hilmarsdottir who will be the project leader of this project. She is teaching in the division for students with autism and a expert in ICT. In the past she has running several projects for years such as Multilateral and Bilateral Comenius projects and eTwinning projects. 2. Gudridur Gudfinnsdottir is the head of division for students with autism. 3. Sigrun Jonatansdottir deputy manager for all special need teaching in the school.
Istituto Comprensivo Statale Ignazio Buttitta in Italy
Istituto Comprensivo Statale "Ignazio Buttitta" is situated in an economically disadvantaged suburb of Bagheria, a town near Palermo, Sicily. The 4/% over 625 pupils on roll, aged 4-15, are from low income families and have low motivation in learning, limited language skills and social and emotional problems that interfere with learning as a consequence their results are not satisfying and are at risk of social exclusion. They live in a poor economic, cultural and social environment where the access to culture is significantly limited or absent. Their parents are mostly uneducated and unemployed, some are part time/seasonal workers and do not care much about their children's education. They rely their children education on school and, having no positive models to inspire them, they often come to episodes of deviance. As a result some students abandon school earlier. Students with physical disabilities and learning difficulties, 60 altogether, are included in the classrooms and have their own support teachers. In this context our school plays the role of an essential educational, training and aggregation agency able to activate actions and paths of adequate value to recover and contrast hidden problematic situations and relational hardships. The school has started a process of integration of non-EU immigrants for years and this has led to the realization of initiatives of welcome, social and educational, cultural exchange and socialization among people of different nationalities. Since 1999 we have been running European projects (Comenius, Individual Pupil Mobility, class exchange, Erasmus+) involving teachers and students in activities with other EU countries giving students the opportunity to learn about other realities and appreciate "learning", This current project will motivate students to attend school more regularly, to become more open and tolerant to different cultures and cultural subgroups which they usual consider inferior to them because of the colour of their skin or their religion. Also meeting peers from different parts of Europe will help them to overcome wrong stereotypes and racism. Key persons involved in the project 1. Pagano Salvatore is a supporter teacher for students with learning difficulties, a project manager of active inclusiveness and an expert of inclusion issues. He's specialised for running workshops focusing on learning disabilities and intercultural issues. 2. Camilo De Lisi is a supporter teacher and an expert in ICT focusing on e-learning, using on-line environment (LMS) for project works and mobile devices. He has got a diploma in P.E. 3. Antonino Maggiore, a teacher of English, has experiences in international projects, he has been running projects for years such as Multilateral and Bilateral Comenius projects, Comenius Pupil Mobility, class exchanges, eTwinning projects and Erasmus+ KA2 projects.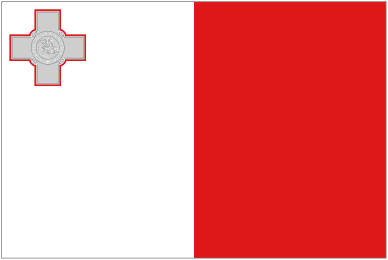 The school caters for around 500 students aged 13-16 coming from the harbour area. Many students live in poor economic and socio-cultural environments. The school caters for these variables through a number of initiatives. School guidance teachers support students with the day to day problems that they face. The learning zone is an area where students learn ways to cope with life and school. Teachers involve students in activities and clubs to give different cultural experiences to students. These have included exchanges with other students and entities overseas. For students who struggle academically a Core Curriculum Program aids students to gain the basic education needed for a productive life. Teachers have developed specific learning programs for these students, involving them in sports, home management and creative arts and are accredited at Level 1 MQF (Malta Qualifications Framework) which is equivalent to Level 1 EQF. Christian Psailia: Teacher of Physics at SMC Verdala since 2003. Holds a Master's Degree in Science Education. Member of the school council and active in the school's learning zone where students with social, emotional, behavioural difficulties are assisted in their educational development. Was responsible for the application, development and management of the ongoing Erasmus+ programme "Everybody is Special", due to be completed in 2018. His experience in this programme will be an asset to the successful development of this new project as well as facilitate the participation of students with challenging backgrounds in this project. Alfred Fenech: Holds a Bachelor of Education Physical Education degree and has been a teacher since 2001. Has worked with Secondary and primary students of different abilities, teaching sports and Physical Education. Has designed and runs a school based sports program accredited at level 1 MQF. He works with students of the Core Curriculum Programme who often have socio economic difficulties. Rodmar Pulis: Holds a Bachelor of Education degree (Hons) in Physical Education. Has been teaching at the school for two years. Actively involved in the Malta Weightlifting Association as a National Team athlete and Youth Development coach. Introduced Weightlifting and Dynamic Fitness at school. Currently working on a new project aimed at helping students with difficult socio-economic backgrounds to become more physically active and grow holistically. Has participated in two Erasmus+ Projects, one on Anti-Doping Education (PrePLAY Project) and one on Dual Career Development for Student-Athletes (ESTPORT). Kristina Gatt: Hold a B.Ed Hons Degree in Physical Education and with students of all abilities including students with socio economic difficulties. She is also a qualified Gymnastics and Swimming coach and a Basketball expert. She yearly organises overseas visits to Outdoor learning centres were students have the opportunity to take part in adventure sports and meet people from other cultures.
Agrupamento de Escolas de Idães in Portugal
The Agrupamento de Escolas de Idães is situated in the borough of Felgueiras, a city in the north of Portugal, endowed with a fertile agricultural region within a prosperous shoe industry. The location of the school is also very good, since it is in a Romanesque zone and a few kilometers from a Cultural Heritage city, Guimarães. Our school provides education from pre-school to secondary level, to a total of one thousand one hundred and sixty-to students, distributed among eight buildings. It has two school libraries, one to be found in the Primary School in Idães and the other in the Secondary School also in Idães. The main school has two IT classrooms and all the other classrooms have a computer, a projector and an Interactive Board. The school is involved in some international projects, such as eTwinning developed last year in association with Turkey. This year another eTwinning project is being prepared in association with France. This decision was made since the project mentioned is very interesting and the students enjoyed it very much, motivating them to the subjects of Mathematics and English. Concerning social aid we would like to mention that four hundred and sixty-four pupils (63,8%) benefit from school social aid, which reveals some economic needs on behalf of our students' households. This aspect, plus our students' below average results in the National Exams due to a lack of motivation to study, led us to participate in this project, whose main objective is to motivate our students to study, providing them with an unique cultural experience, that otherwise they would not have. Since our group of school has students with multicultural and different social and economic realities, it has established, throughout the years, several protocols with the local city council and other authorities and institutions promoting several activities that integrate our students in the local and school community. Our group of schools has the policy of creating, every school year, a successful activity plan with innumerous projects in the areas of sciences, mathematics, languages, arts, social sciences and sports. The International Project Working Group are used to manage human relationships, the work of responsibility and citizenship aspects in multicultural context. This group will guide our students to an effective and enriching personal, social and professional development. This group consists of members of the Directorate of School and teachers from various departments. Teachers who are part of the international project team has extensive experience in this area have participated and orgnizaram several Comenius projects, Grundtvig, Youth in Action and Erasmus + KA1 and KA2. What will be a positive factor in the management and organization of this project. All these teachers are part of the international relations office that initiated contacts for the development of this and other international projects.
Stredná odborná škola elektrotechnická, Sibírska 1, Trnava in Slovakia
The Secondary vocational school of electrotechnics in Trnava prepares graduates in the fields for some difficult professional jobs and some technic-economic activities of the running character. This study lasts four years and finishes with the school leaving examination. We also prepare the graduates for worker ́sprofessions and vocational activities in the particular field. This study lasts three years and finishes with the final examination. The school develops the profilation mostly in electrotechnical professions and also provides the fields of engineering character. The school supports electronical communication and obviously there is the Internet student ́s book and the free Internet access is also included. The aim of the vocational fields is the study of wanted technicaldisciplines as well they offer the realization in the attractive areas of the electrical energy distribution,energetics, engineering, automobile and gas industry. The school develops the cooperation with the associations such as ELFA, INFOVEK and CISCO. The students work in the projects Commenius+,too. The progressive educational methods are promoted in the last years. These methods are based on using the computer technics, the information technologies and the methods supportig interactive education. The key persons will be the team of 4 P.E teachers ,1 special education teachers ,3 ICT teachers and 151 students who are interested in promoting this topic at P.E, vocational, and languages lessons. Our duties will be: 1. The production of the 2020 calendar, depicting the region, local and the school of each partner, The calendar will be written in all the languages of the participating schools, as well as the English and will provide the school holiday dates of the individual school. 2. We will create the web site as our school has graphic design department. 3. We will organize the logo contest, and also the cartoon contest the theme of which will be about "effectiveness of learning through outdoor activities and sport. 4. We will prepare the media crossword puzzle and questionnaire to be used in the evaluation process of the project. 5. We will provide digital documentations ( CDs, DVDs, etc.) using photo and film material provided by the participating partners and also, we will be responsible for selecting the suitable pictures, articles and columns for The Online European Newspaper, 6. We will distribute the roles and texts for the " 21st century teenagers ́ play" 7. We will visit a local media institution and gain information for the Online European Newspaper